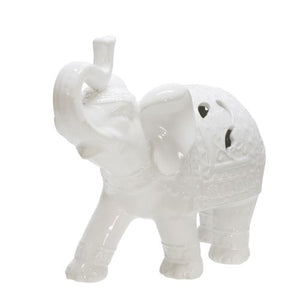 Elephant Figurine - White
A pure white ceramic elephant will provide a pop to any room!  Traditionally, the elephant symbolizes strength and determination. The uplifted trunk represents high goals. The right foot forward represents forward movement.
This 10" figurine is beautifully detailed with an upturned trunk and ears that seem to move gently in the breeze.