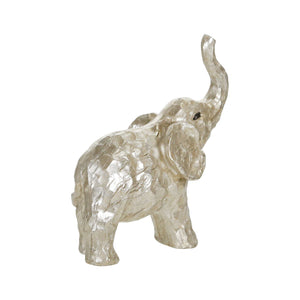 Elephant Figurine - Silver
8" elephant silver unique finish that looks hand.molded.  Traditionally, the elephant symbolizes strength and determination. The uplifted trunk represents high goals. The right foot forward represents forward movement.
This is a wonderful gift or pair it with other elephants to make a collection!  Also available in the 11" size.