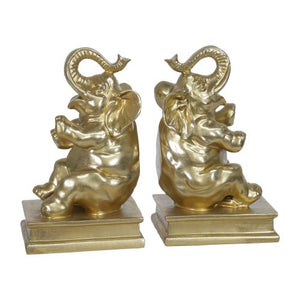 Elephant Bookends - Gold
These playful elephants are sitting back to back ready to hold your books up for you! 
Traditionally, the elephant symbolizes strength and determination. The uplifted trunk represents high goals. The right foot forward represents forward movement. 
The 6" gold elephants are sitting on a black base.  Sold in a set of 2.