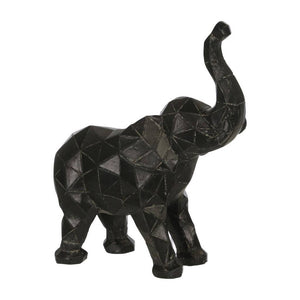 Black Geometric Elephant
11" Elephant in a Black angled finish. 
Traditionally, the elephant symbolizes strength and determination. The uplifted trunk represents high goals. The right foot forward represents forward movement.
This is a beautiful piece to collect as a single or in a pair.  Standing 11" tall the elephant with trunk upraised is almost abstract in design and finish.