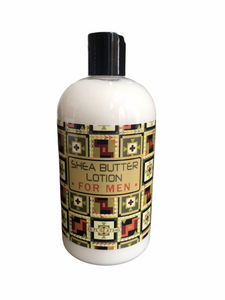 For Men - Shea Butter Lotion
Shea Butter For Men with Shea and cocoa butter absorbs quickly leaving skin feeling soft and smooth.

Check out our 3 in 1 Shampoo*Shave* Shower and Botanic Body Scrub For Men!  And our Soap For Men in three sizes.  Great stocking stuffers!

Offered in 16 fl oz bottle.