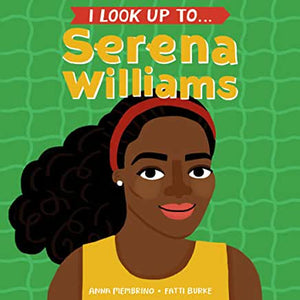 I look up to Serena Williams by Anna Membrino
It's never too early to introduce your child to the people you admire! This board book distills tennis superstar Serena Williams's excellent qualities into an eminently shareable read-aloud text with graphic, eye-catching illustrations.
Each spread highlights an important trait, and is enhanced by a quote from Serena herself. Kids will grow up hearing the words of this powerful, determined woman and will learn what YOU value in a person!