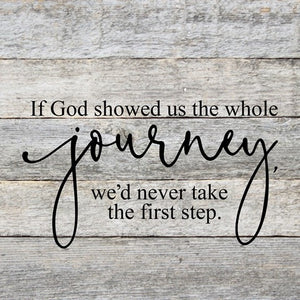 If God showed us the whole journey...... Wall Plaque
Trust God...He knows the journey we must take to get to where He ants us to go.

The sign is 10" x 10" and is white in color.  White reclaimed signs will come from a variety of white and grey-toned woods, from the wood that started out its life white.  No two signs will be alike because of the aging of the paint and wood.