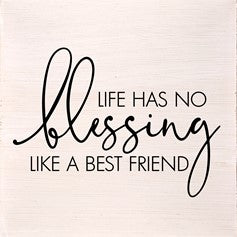 Life has no blessing like.... Wall Plaque
A bestie...a BFF...a running buddy...a confidant...just makes life better.

The sign is 6" x 6" and is white in color.  White reclaimed signs will come from a variety of white and grey-toned woods, from the wood that started out its life white.  No two signs will be alike because of the aging of the paint and wood.