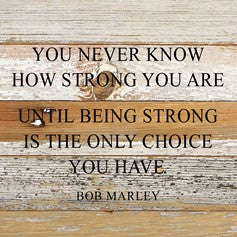 You never know how strong you are..... Wall Plaque
Being strong is not always an option.  Most of the time it is a necessity.

The sign is 10" x 10" and is white in color.  White reclaimed signs will come from a variety of white and grey-toned woods, from the wood that started out its life white.  No two signs will be alike because of the aging of the paint and wood.